Steam Iron Guide: Best Steam Iron And How To Use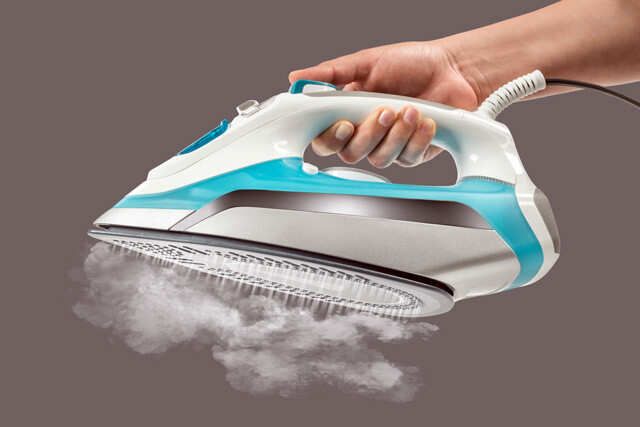 The ironing of clothes was once a necessary part of doing laundry. But as wrinkle-free clothes started to become more common with the popularization of polyester and nylon as fabric materials, the need for ironing slowly lost its relevance in this world. It was once necessary for getting crisp and wrinkle-free clothes. Now, people do not even know how to use a steam iron.
One must understand that not all clothing are wrinkle resistant. Furthermore, without ironing, clothes made of wrinkle resistant fabrics will only look presentable at most. To get a perfect look for an important formal event, it is still important to learn how to use a steam iron. In this article, we'll help you look your best for the job interview or the wedding dinner that you'll be attending.
What Is A Steam Iron
It comes equipped with a water tank, where water is extracted from and into a high-pressure boiler. After being converted into high-pressure steam, the hot steam then escapes from minute holes in the soleplate of the iron. The steam helps to remove stubborn creases and wrinkles from clothes.
With that, let's move on to the various brands of steam iron in Singapore.
Tefal
Features:
Micro-calc filter
3000W of Pure steam power
Tefal is a leading brand for home appliances. Among their extensive collection of 18 steam irons, we set our eyes on TEFAL FV9845.
Pure Steam Power
Measured in watts, a steam iron's power determines how easily it can remove creases from fabric. This product lives up to its name as Tefal's most powerful steam iron, boasting of an incredible 3000W. To put things into perspective, 1500 watts is considered decently strong for a steam iron, and Tefal steam iron is equipped with twice the power. 3000W of power translates to rapid heating of the soleplate and water, producing a strong steam output that is capable of tackling even the most stubborn of creases.
Micro-calc Filter
Additionally, Tefal steam iron prides itself not just on its overwhelming power, but also on its micro-calc filter system. For readers who are new to steam irons, 'calc stains' are white calcium deposits that accumulate in the steam vents of the soleplate. The calcium comes from water, and over time, the crystallized calcium can hinder the effectiveness of the steaming function. Tefal steam iron's Micro-Calc Filter system filters 100% of steam, preventing calcium residue which can stain linen and suppress performance of the iron.
All features combined, it is clear that the design of Tefal steam iron is far superior to other brands.
Visit Tefal's website for more information
Xiaomi
Features
Cordless, portable design
Affordable
Cordless
Xiaomi sells steam irons as well, but with a far less impressive design. It is cordless, making it portable and fairly convenient. For people who do know how to use a steam iron, the cordless design may actually prove to be useful as it makes the equipment easier to control.
Low Power
However, that has contributed to its low power of 1300W, which in turn results in a low steam output of 8g/min. It also takes a whole 60 seconds just for the iron to heat up.
Non-continuous Steam
Another con of this Xiaomi product is the gradual weakening of steam after 5-6 uses, after which the water must be reheated again to maintain the strength of the steam.
Evidently, Xiaomi steam iron pales in comparison to that of Tefal in terms of functionality. The only factor that gives the Xiaomi its slight competitive edge to survive in the market is its attractive price tag.
If interested, you may purchase it from ezbuy.
Philips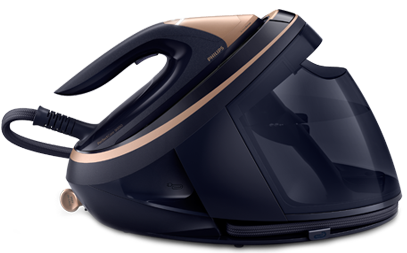 Features:
Artificial Intelligence (AI) technology
Guaranteed no burns
Continuous, powerful steam
Philips is another major player in this market. One model that stood out to us is the PerfectCare 9000 Series, the world's first AI steam iron. This premium product will set you back $1199.00, 6 times the price of the equally powerful Tefal counterpart.
Fabric Sensing Technology
The one feature that justifies the exorbitant price of the Philips PerfectCare, is its ability to sense the type of fabric using a built-in camera and artificial intelligence (AI). Through this technology, the iron automatically adjusts the temperature and steam output, ensuring that there will be no burns.
Some may argue that the AI feature is excessive as one can avoid accidental burning of their clothes with common sense. As a result, the overpricing of this product is uncalled for. Furthermore, alternatives like Tefal's are similar, if not, superior in terms of performance. To pay the colossal difference in price gap merely for convenience may not be the wisest thing to do.
Click here to find out more about this product.
How to use a steam iron
Anyway, assuming you have decided on which brand to buy from, the final step would be to learn how to use one. Here's a quick guide on how to use a steam iron.
First, fill the water tank to a level specified by the product's instruction manual. Make sure to not go beyond the max level as this may damage the iron
Next, identify the type of fabric and adjust the temperature of the iron accordingly. Check the label of the garment for advice.
Let the soleplate and water heat up. Turn on the steaming feature when the iron is sufficiently hot.
Spread the garment across the ironing board just as how you would for dry ironing and start moving the iron across the fabric.
Steam should be automatically released.
Only iron a section long enough to smooth out the creases, but not long enough to dry it as you may start burning the garment. As a rule of thumb, the fabric should be slightly damp when you've finished ironing.
Rest the iron on its heel whenever you're done.
Conclusion
Learning how to use a steam iron is a necessary stage upon reaching adulthood. As young adults transition to a working life, they must learn to maintain a presentable look in the professional world. While the message is not for you to buy an expensive, high quality one like the Philips or Tefal steam iron, you can be assured that knowing how to use one can be a life saver. With that, we hope that you learnt something useful from this article.