Philips Robot Vacuum Cleaner Review
Modernization of the world has completely overhauled the way people perceive the act of cleaning. What used to be a necessary routine, is now maintained by electronic servants. Capable of unsupervised cleaning, modern families heavily occupied with work may find that a robot vacuum cleaner presents the perfect solution. Even in traditional families, a robot vacuum cleaner has its place. It liberates housewives from their unending list of chores, providing a much-needed break from work. It comes as no surprise that robot vacuum cleaners are rapidly growing in popularity. Hence, we have decided to review a Philips robot vacuum cleaner for a start, bringing you insightful perspectives on what it's like to own one.
Philips Robot Vacuum Cleaner Review – Pros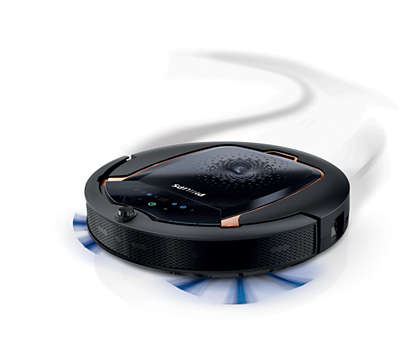 Obstacle Detection
The latest Philips robot vacuum cleaner is meticulously engineered with the latest technology. It has 6 Infrared sensors that allows it to detect and elegantly avoid obstacles. Compared to an old model, the latter looks like a confused animal with no sense of direction at all.
Cleaning system
For more intensive cleaning, the robot has a TURBO suction mode. It also comes with 4 cleaning modes, each achieving a different result.
1) Zig zag mode: The robot moves in a zig zag fashion to cover maximum area for efficiency.
2) Bounce mode: The robot turns in a random direction upon collision.
3) Spiral mode: The robot moves in an outward growing spiral pattern.
4) Wall-following mode: The robot moves parallel to the walls, staying close to them.
In addition to the variety of cleaning modes, the robot can handle uneven flooring with carpets and rugs just fine. The movable nozzle adjusts to contours of the ground, giving it the versatility to traverse different indoor terrains. For scraps of debris and the finest of dust that managed to escape, the click-on mopping pad cleans them up, ensuring that every nook and cranny is thoroughly cleaned.
Philips Robot Vacuum Cleaner Review – Cons
However, there are always 2 sides to a story. As good as the product description sounds, we found that the Philips robot vacuum cleaner does not deliver all its promises. Furthermore, many of the features found in the Philips model are actually prevalent amongst modern robot vacuum cleaners.
Performance Issues
Battery
First off, the battery experiences problems within months from the purchase. It fails to charge, and the maximum lifespan of the battery falls off very quickly with use. Gradually, the battery even loses its ability to charge.
Ineffective Cleaning
Next, to give the robots a robust and mobile design, designers compromised on the size of the bin. If you do not empty the bin of the robot cleaner regularly, it overflows, and the robot constantly loses its ability to clean. Stray hair and balls of dust can also accumulate in the tiny opening of the vacuum, clogging it up. A robot cleaner that can't clean is nothing more than a liability, and even worse if its simply spreading trash around the house.
Device Gets Stuck
Furthermore, regardless of all the advanced sensors, the Philips robot vacuum cleaner often finds itself stuck between furniture and rooms with lowered flooring due to its poor perception of depth and height.
The Philips robot vacuum cleaner is nowhere near as impressive as advertised. Its only saving grace is the relatively cheaper price. With that in mind, what other alternatives are present for us to consider then?
Philips Robot Vacuum Cleaner Review – Comparison with LG
Effective Cleaning
LG has designed a robot vacuum cleaner that is square in shape, making it ideal for corners. It also comes with a smart inverter motor that enhances suction power.
Utilizing an internal water supply for mopping, this LG product offers deeper cleaning than the Philips robot vacuum cleaner. At the same time, the new anti-hair tangle brush helps avoid clogs caused by the accumulation of hair.
Obstacle Avoidance
In terms of its ability to route around obstacles, we also see a giant step up from the Philips model. The LG HOM-BOT taps on machine learning technology to memorize the locations of the obstacle, minimizing collisions by 63%. Equipped with 3 Ultrasonic sensors in addition to dual cameras, this robot can roam safely thanks to its heightened sensitivity and visuals.
Evidently, the LG HOM-BOT is way superior to the Philips model. The LG robot almost seems like it was designed to fix the flaws of the Philips robot. However, there is still a better robot vacuum cleaner that we have yet to explore.
Philips Robot Vacuum Cleaner Review – Comparison with Samsung
Self Cleaning Brush And Grinder
Samsung POWERbot is equipped with the improved Self-cleaning Soft Action Brush. Coupled with the Self-cleaning Grinder which grinds up any human or pet hair tangled around the brushes, clogging problems caused by dust and hair are effectively reduced.
Visual Mapping
A Tri-Axis Gyroscope and an optical sensor assists the robot in identifying the optimal path for efficient cleaning. The High-performance FullView Sensor™ 2.0 precisely scans and avoids even the narrowest and smallest obstacles across a wide area. The POWERbot is also 28% slimmer* than a conventional robot vacuum cleaner, allowing it to enter hard to reach areas without getting stuck. As though that wasn't enough, the POWERbot has upgraded Easy Pass™ wheels. The large 80mm wheel diameter allows the robot to be lifted up to 15mm off the ground, more than sufficient to overcome most obstacles.
Mobility is one of the key considerations when it comes to choosing a robot cleaner, and Samsung POWERbot has clearly displayed superiority over Philip's machine in terms of its ability to traverse difficult terrains. While this may seem far-fetched in a typical indoor setting, we need to understand that even the slightest groove or protrusion, like door frames, could paralyze the Philips robot vacuum machine and render it useless. As such, we perceive this to be an essential factor to take into account as we make comparisons across the Samsung and Philips models.
Point Cleaning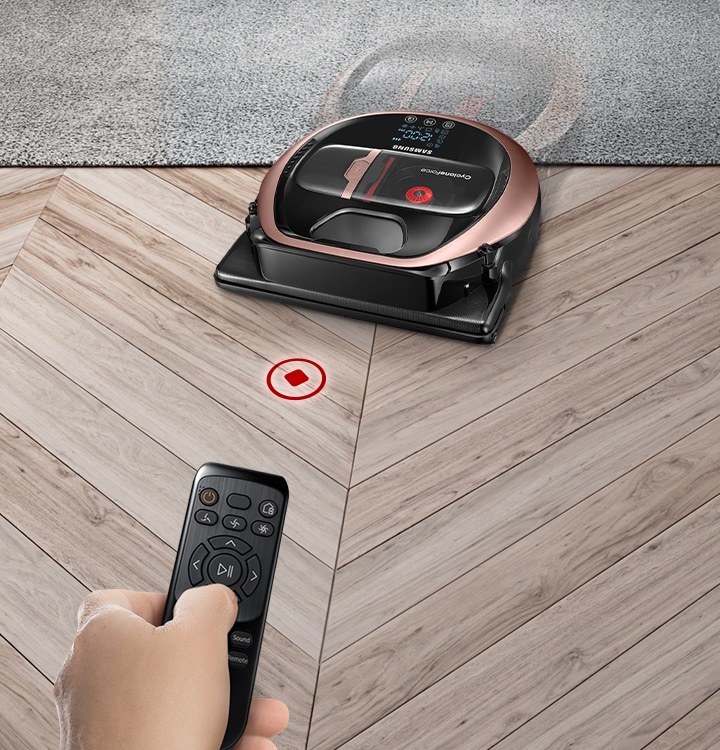 There is another game changing feature of the Samsung POWERbot – a guiding light can be used to lead the POWERbot to specified areas. The machine follows the beam shown in front of it, cleaning everything in its path.
This is a highly intuitive feature that can be used to instruct the machine to go over specific areas that need more cleaning. A very convenient feature indeed.
Overall Philips Robot Vacuum Cleaner Review
In all honesty, the Philips robot vacuum cleaner was a disappointment. Don't let the low price cloud your judgement. Robot cleaners manufactured by the other 2 brands are clearly superior to Philip's machine, making them a worthwhile investment. Samsung robot vacuum cleaner is the clear winner among the 3 models compared. But as always, do your own research before deciding on a high-ticket item like this, and finally, we hope you found this article useful.