A company that specializes in Mitsubishi Aircon Servicing
We are not going to lie to you. Mitsubishi is the most popular Aircon brand in Singapore. You will not have a problem in finding someone that is proficient in Mitsubishi Aircon servicing. It is the bread and butter of Aircon technicians in Singapore. While most Air-con technicians will have no problem in servicing, not all Air-con technicians are proficient in Aircon repair in Singapore. Even if they are proficient in Aircon repair, they might not have the relevant Aircon spare parts as well. Hence, if you wish to get a Mitsubishi Aircon Servicing contract in Singapore, you will need to get a company with all the relevant spare parts. This is so you will be able to repair your Aircon fast if you were to encounter any problem.
If you are interested in Mitsubishi Aircon Servicing,
Gas Top-up for Mitsubishi Aircon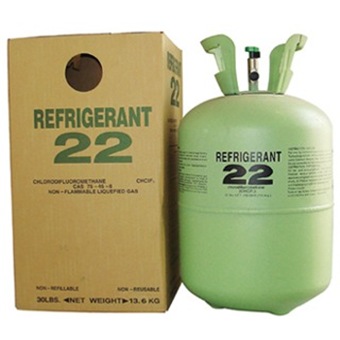 For units that are using R22 Gas, the optimum PSI is around 60. Whereas for inverter units that are using R410 Gas. The optimum gas pressure will be around 160. Of course there will be slight difference if your Aircon is system 2, 3 or 4. Do note that for Mitsubishi Electric Air-conditioners, there are some non-inverter models that are using R410 gas.
Mitsubishi Chemical Wash
As mentioned in another Article. We do not recommend Aircon chemical wash for all Aircon units. We recommend either Normal servicing or chemical overhaul for Mitsubishi Aircon only. That is because chemical wash will not be able to thoroughly clean the back end of the coil. It might damage the electrical components on the fancoil unit as well. Chemical wash is defined by using chemical solution to wash the Aircon evaporator coil without dismantling the unit by itself. Over time, this process will cause the coil to be corroded. As it will be impossible to thoroughly clean off the chemical residue left on the evaporator coil.
Mitsubishi Aircon Servicing Price List
| | |
| --- | --- |
| Number of Units | Price of Mitsubishi Aircon Servicing |
| 1 | $50 |
| 2 | $60 |
| 3 | $75 |
| 4 | $90 |
| 5 | $110 |
| 6 | $130 |
Servicing and Maintenance Contract for Mitsubishi Aircon
We don't specialize in Servicing of Mitsubishi Aircon but we service Mitsubishi Aircon EVERYDAY.  We have over 1000 Aircon servicing contract for Mitsubishi Aircon with us. Hence, our technicians are very experienced in Mitsubishi Aircon servicing. As you can see in the picture above, we have the entire section filled with refurbished Mitsubishi fancoil unit. So if you were to encounter any issues. You will have no problem in getting your Mitsubishi Aircon repair ASAP.
3 Things to look out for during Mitsubishi Aircon Servicing
1. Connect the drain hose properly.
Even though Mitsubishi Aircon is the most common model out there. One common mistake Aircon technicians make is that the Aircon drain hose is not connected properly. An Aircon technician must check the hose is clipped on properly before attaching the cover back. If not it may cause water leakage and damage the customer's flooring.
2. Check the fuse before changing the parts.
If you experience a power trip and one of your Aircon suddenly doesn't work anymore. Be sure to check the fuse of the motherboard. Depending on the cause of the power trip, sometimes changing the fuse will solve the problem. Hence you may not need to change the relevant parts. However sometimes, the power trip may be caused by an inherent problem. Hence you may wish to get an experienced Aircon technician to do Mitsubishi Aircon servicing for you.
3. First batch of Mitsubishi Inverter Aircon is known to have issues with indoor unit.
For most Aircon technicians, the logic goes : If one unit in a multi split unit malfunctions, then it is likely the indoor pcb or wire that is defective. However, that may not be true in SV series. As the indoor pcb malfunctions more easily that the outdoor pcb. So if all 3 fancoil units of  Mitsubishi Aircon blinking light. Then be sure to communicate with the technicians when did this occur. Did this occur simultaneously? Or did each fancoil unit experience Aircon blinking light independently.
We have done service countless Mitsubishi Aircon before and have made our fair share of Mistake. So if you wish to look for an experience Mitsubishi Aircon service provider, feel free to contact us.
Single Split Mitsubishi Aircon
For Mitsubishi Single split Aircon. The Ge series have been running promotion for many years. However as of 2020, it has been replaced by Mitsubishi electric GN Series. Even though the design and ways to open the cover is slightly different. Mitsubishi Aircon servicing for this model is just as easy as the previous model.
Multi Split Mitsubishi Aircon
As for Mitsubishi multi split model. The GE series have also been running promotion for many years. Nevertheless as of year 2018, a newer model has surfaced : Mitsubishi Electric FJ series.  However, the model is not very popular so it got phased out after a year. It has been replaced by Mitsubishi Electric FN series. Mitsubishi FN series brands itself on it being easy to clean. Thus, you can do very basic and minimal Mitsubishi Aircon servicing for this unit yourself as well.
Do you know the properties you are installing in matters?
What kind of air-con do you plan to install at each location?
Do you know what aircon BTU and how to calculate it?
Common Mitsubishi Aircon Issues
Valve Issue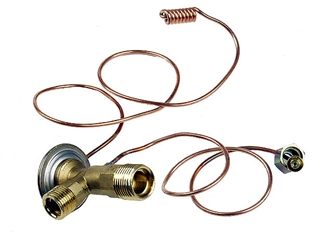 If your Mitsubishi Electric Air-conditioner is an inverter unit and it is a multi split and just one of the units isn't cold, chances are that your valve might be faulty. Of course it could be that your evaporator is clogged and you are in need of a Aircon chemical overhaul. Nevertheless, you will require further check to see if your valve is faulty.
Faulty EV Coil
If only one of the Air-conditioner is not cold in the multi split unit, it could be that the electronic component that is controlling the release of the Air-con gas is faulty. We can term this spare part as EV COIL. This is a cheaper component to replace because we might have to do major welding for your Aircon valve. If the EV coil is faulty, it could be due to rust. The price for Mitsubishi Aircon servicing for EV coil will depend on the severity of the rust. Furthermore, there is no guarantee that the EV coil could be serviced as well. Hence if we cannot repair the EV coil, we will just replace it for the customer.
Faulty Mitsubishi Aircon PCB

One of the most common issue in a inverter Aircon is the printed circuit board (a.k.a PCB). Thankfully Mitsubishi Aircon PCB is rather common and you will have no issue in replacing the Aircon PCB. Should your current Aircon technician charge you excessive amount for it. You can just switch to another provider. The estimated price range for a Mitsubishi electric multi split inverter unit PCB is around $300 – $450. These are for residential units. And price is subjected to the model as well. For example. MXY-4A38VA PCB is a lot more rare. Hence it will be a lot more expensive as well.
Repair Price for Mitsubishi Aircon
The following are just rough estimates of Mitsubishi Aircon servicing and repair price:
| | |
| --- | --- |
| Mitsubishi Aircon Outdoor Unit PCB | $450 |
| Indoor Unit Sensor Receiver | $150 |
| Compressor Fan Motor | $350 |
| Indoor Unit Fan Motor | $180 |
| Indoor Unit PCB | $220 |
The price could be much cheaper than this if the model is readily available. Do give us a call at 9651 5152 to find out the exact price!
What does it mean when the Mitsubishi Aircon light is blinking?
It is very common for our Aircon light to blink, but what does it actually mean? Well, when the light is blinking, it means that the Aircon is having some problems. Usually, a technician will first check the error code of the Aircon. Some of the error codes can only be found in the condensing unit by removing the Aircon Condensing Unit cover. Afterwards, the technician will tally the error code with the error code found inside the fan coil unit. However, the error code itself is not completely indicative of the problems, so the technician will still have to conduct further testing on what exactly the problems are. When you see your Aircon light blinking, fret not as we brief you through our servicing and repair services.
Mitsubishi Aircon Error Code
For Mitsubishi Aircon, you will have an accurate indicator of which part is malfunctioning by referring to the number of times the light is blinking. However, do note that there will be times when different fancoil units will display different error code. This means that you could be experiencing multiple issues with your Air-Conditioner. You may require a trained Aircon technician to further check on it for an accurate assessment. Sometimes, the technician may not even be able to accurately deduce all the malfunctioning components on the first try. You can also refer to our article on Mitsubishi Aircon Error Code to find out more information.
Large-scale electronic shop
Of course, the most popular places to purchase a Mitsubishi Aircon are definitely large-scale electronics shops such as Gain City, Panasonic, Best Denki and Harvey Norman. These household names are highly reputable, establishing themselves as a trustworthy and dependable brand. Not only that, they also offer hire-purchase schemes, also known as installment plans, which will make the purchase of a new Aircon and installation financially manageable instead of paying a full cost all at once. However, the pries are usually high as these shops have certain high fixed costs that are passed down to consumers.
Aircon agents and distributors
Many people mistakenly think that buying from such an outlet is cheaper, however, that is a misconception. It is actually much more expensive to buy from these agents and distributors compared to engaging with an Aircon company. Furthermore, they do not provide installation services, you will then need to seek out an external Aircon company to install for you anyway. Both the agent and Aircon company may compete to mark up the price which results in an higher overall price. Therefore, I would not recommend buying a Mitsubishi Aircon from those outlets.
Residential Interior Designers
Interior designers often charge very high prices for installation services as they earn a commission based income, however many still engage with interior designers as they control the renovation process, it is understandable that many would want the installation process to be in sync with the renovation.
Aircon Companies
Objectively, Aircon companies are the best places to buy Mitsubishi Aircon from, but of course, with so many options in market, consumers are having a hard time deciding which Aircon company to engage with. Some factors that you might want to consider are price, quality and reliability. You can check out reviews from past customers or word-of-mouth recommendations from those around you. Remember to ensure that they have high quality installation materials and responsive to your enquiries.
For more information on Mitsubishi Aircon, Call / WhatsApp us at 9651 5152!