Best Waffle Maker In Singapore And Recipes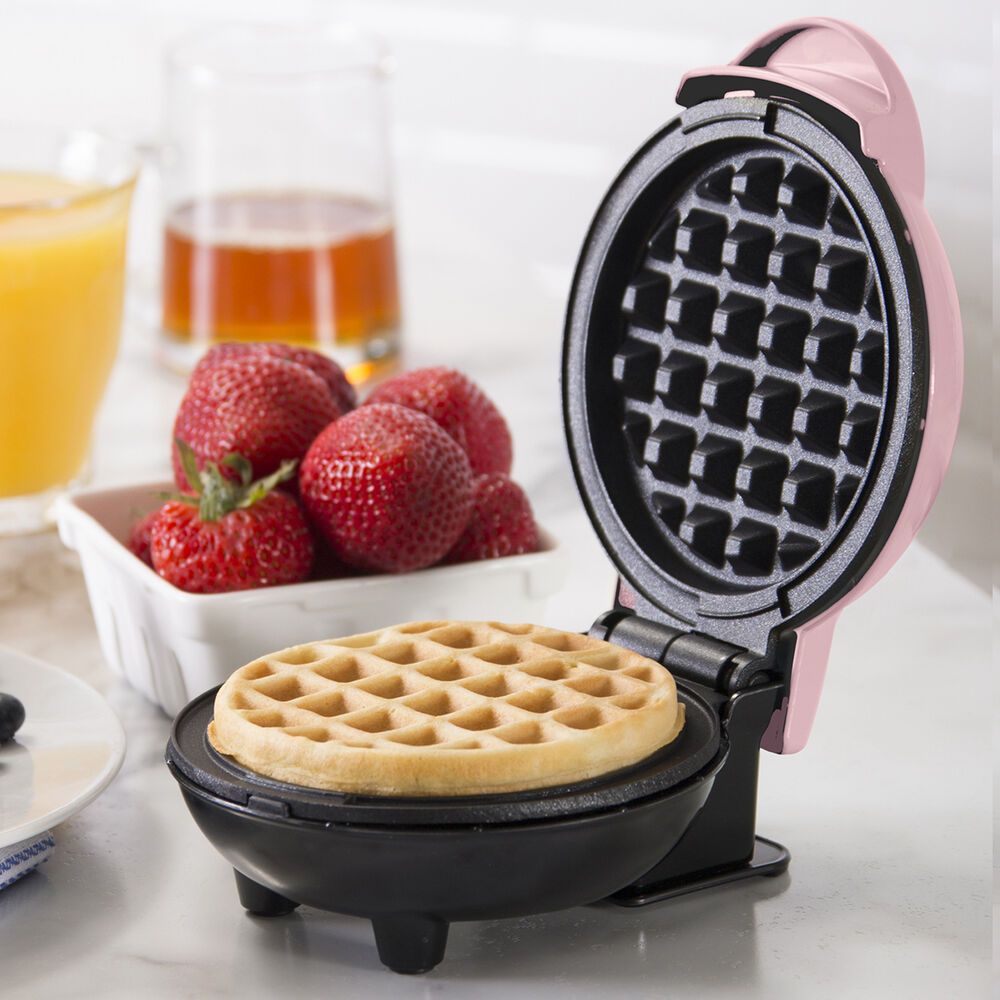 Growing up in Singapore, most people would be fondly familiar with waffles. Crispy crust, fluffy inside, and easy on the wallet. This simple snack never fails to capture the hearts of children. Even as we grow up, waffles remain a childhood favorite, and it is not difficult to recreate them if you have the appropriate tools. In this article, we'll examine the various brands of waffle makers so you can pick the best waffle maker in Singapore regardless of whether you're getting one for a quick breakfast fix, for your family or for commercial use.
What To Look For In A Waffle Maker
Understanding a product is the first step in choosing one for purchase. Waffle makers may be simple in concept but can vary greatly in design.
Types Of Waffles
The design of the waffle maker determines the type of waffles that can be made, with the 3 most common ones being:
Thin, classic style waffles
Belgian waffles –  Greater diameter and thickness. Deeper square pockets for more syrup to accumulate
Hong Kong-style egg waffles – Rounded mounds that resemble bubbles
Ease Of Cleaning
Another varying factor is the ease of cleaning. Those who have attempted making waffles before are familiar with the mess that comes with it. Stubborn batter drips can be exasperating to remove, and they are almost inevitable. Thankfully, most modern waffle makers come with a non-stick coating on the plates, making it possible to clean with a quick wipe. A certain brand even took this up a notch by engineering a design that makes it impossible for the batter to overflow. If the idea of convenience and keeping food wastage to a minimum are important to you, do keep your eyes peeled for this.
Multiple Functions
Different waffle makers have different functionalities. Most are only capable of…well…making waffles. The Tefal waffle maker on the other hand, can be used to prepare a variety of snacks like doughnuts and even grilled steak. More will be discussed later on.
To summarize, the above factors while few, are essential to consider when choosing the best waffle maker. With that out of the way, let us move on to the different brands of waffle makers in Singapore.
Price: $99.00
Unique Features:
Ready-to-cook Indicator
Locking Latch
Lights Indicator
Removable Plates
Plates Storage
To start off, we'll be looking at Tefal waffle maker. It comes with 3 box sets, which are essentially plates with different moulds. Each plate provides the means for you to create a different type or style of food. Specifically, Tefal waffle maker allows you to make waffles, pancakes, panini, doughnuts, even grilled steak and more.
The interchangeable plates are removable and have a non-stick coating. That has made cleaning more convenient than ever, and this is something that users have unanimously agreed on.
The waffle maker also comes with lights indicator which glow green when the waffles are ready. Never worry about an under or overcooked waffle again.
Multiple Functions
Tefal waffle maker's main selling point is its multi-functionality, which arguably makes it one of the best waffle makers in Singapore. The rationale for this is simple. If you don't sell waffles, you won't be able to maximize the utility of the waffle maker unless it is versatile enough to be used to prepare other foods like the Tefal waffle maker can.
The flexibility of this machine also eliminates the need for other specialized equipment, helping to save space in our crammed homes.
You may purchase this online from their official website or from Courts.
Price: $32.00
Unique Features:
Safety lock
Lights Indicator
2 Models to choose from – Classic / Hong Kong style egg waffles
Non-stick plates
Next, we'll look at Cornell waffle makers. Similar to the Tefal waffle maker, Cornell waffle makers come with light indicators and non-stick plates. An additional feature is the built-in safety lock clips for clumsy users.
Different Types Of Waffles
Cornell waffle makers come in 2 models – the first one makes 2 slices of square waffles, while the other makes Hong Kong style egg waffles. The only notable difference is in the shape of waffles, but this is something you may want to consider if you're preparing waffles for children.
Overall, Cornell waffle makers are considered to be of good value as they are reasonably priced and fulfil their purpose. Though a far cry from being the best waffle maker in Singapore, Cornell waffle makers are reliable and simple in design, making them ideal for regular home use.
Get one for yourself from the official website, Fairprice or other online shopping sites
Price: $35.90
Unique Features:
Lights Indicator
Non-stick plates
Temperature control
Durable
Voted as the top 5 waffle makers in Singapore, best for durability and affordability, Fumiyama presents a quality product worthy of your consideration. Similar to the Tefal and Cornell waffle makers, Fumiyama waffle maker comes with light indicators and non-stick plates as well.
Temperature Control
What distinguishes Fumiyama waffle maker from the rest is its adjustable temperature control which comes at 5 different heat settings.
Most waffle makers cook at a fixed temperature, which simplifies the whole cooking process. Unfortunately, it also limits the type of waffles that can be made. Liège Waffles for instance, requires a precise cooking temperature as it is a yeast-leavened product. If there is insufficient heat, rapid oven spring cannot be achieved. Conversely, an overly high temperature will backfire as the pearl sugar caramelizes too rapidly and starts to burn. The crust of the waffle also finishes cooking before the interior is cooked. This means you'll have to choose between an undercooked waffle or a burnt one.
Having an adjustable temperature control also means you can choose how you'd like your waffles to be cooked, texture and color-wise.
If this product piques your interest, you may get one here.
Unique Features: 
Vertical design – easy to fill, perfect results
Batter pour spout for easy fill
Bakes one round Belgian waffle
Five-setting browning control
Ready-to-Bake/Ready-to-Eat indicator lights
Audible alert
Nonstick baking plates
Locking handle
Brushed stainless steel top cover
Measuring scoop and recipes included
BPA free
Finally, we've arrived at the long-awaited Cuisinart waffle makers. If you've done a bit of research, you should have encountered the Cuisinart waffle maker multiple times already, and for good reason. Cuisinart is an established player in this industry, selling top-quality kitchen tools and appliances at great value. Currently, Cuisinart features 10 different types of waffle makers which mostly make Belgian waffles.
Functionable Design
In particular, one of the Cuisinart waffle makers caught our eye. This waffle maker stands vertically, and the significance of this quirky design is not for something as simple as aesthetics. Recall the Tefal waffle maker and the other aforementioned ones. Traditionally, batter is poured on the horizontal surface of those waffle makers before the lid is closed. However, you can't get a consistent waffle size if you have to gauge the right amount of batter to use each time. Excess batter that overflows can also be quite a hassle to clean when hardened.
Cuisinart waffle maker tackles this issue by taking on its unique design. Batter is poured in from the spout located at the top just as how you would fill a bottle. In turn, this helps to achieve a consistent waffle thickness. Since there is no need to open and close the lid to fill the waffle maker with batter, batter will never overflow and spill from the sides.
Temperature Control
Similar to what Fumiyama waffle maker offers, Cuisinart waffle makers come with 5 browning control settings. Users can adjust the temperature, controlling how they'd like their waffles to be done.
Cuisinart waffle makers can be found on their website which features 10 different models.
Best Waffle Maker In Singapore
Overall, all the waffle makers in this list are of high quality and are excellent for making waffles. However, if you're willing to pay premium for added functionalities and convenience for the best waffle maker in Singapore, you should definitely consider the ones offered by Tefal and Cuisinart.
Tefal Waffle Maker
For Tefal waffle maker, you're essentially paying for its versatility. Tefal waffle maker gives you the ability to whip up a variety of food with just a single kitchen appliance, and this provides an excellent space saving solution with added convenience.
Cuisinart Waffle Maker
On the other hand, Cuisinart waffle makers are more specialized. They come with all the desired features of a waffle maker and are very reasonably priced. If you're specifically interested in waffles and waffles only, Cuisinart waffle maker is unquestionably the best waffle maker in Singapore for you.
Simple Recipes For Your Waffle Maker
As this article comes to a close, we have selected 2 simple waffle recipes for your reference. This article wouldn't be complete without a few recipes to give your newly acquired waffle makers a test drive.
Homemade Belgian Waffles
Ingredients
2 ¼ Cups All Purpose Flour
1 Tablespoon Baking Powder
3 Tablespoons Sugar
½ Teaspoon Salt
1 Teaspoon Cinnamon
2 Large Eggs Separated
½ Cup Vegetable Oil
2 Cups Milk
1 Teaspoon Vanilla Extract
Method
Preheat waffle maker and set aside.
In a large bowl, whisk the flour, baking powder, sugar, salt, and cinnamon together.
In a medium bowl, beat the egg whites with a hand mixer until stiff peaks form.
Mix the egg yolks, vegetable oil, milk, and vanilla extract in a separate bowl.
Add the egg yolk mixture to the dry ingredients and mix well.
Fold the egg whites into the batter.
Pour the batter in the hot waffle maker.
Serve with butter, syrup, powdered sugar, or any other toppings.
Traditional Waffles
Ingredients
300g flour
10g baking powder
75g sugar
100g butter
2 eggs
500ml milk
1 tablespoon active-dry yeast
Method
Combine the flour and yeast in a large bowl.
Make a well in the center and add a pinch of salt, sugar, followed by melted butter and eggs. Gradually add the milk.
Leave the batter to rest for 1 hour to let it rise.
Pour the batter into a waffle maker.
Serve with chocolate syrup and fruits, or any other toppings.
Conclusion
Waffles are meant to be a simple snack. As such, any waffle maker should suffice as long as it fulfils its purpose. However, we understand that consumers are willing to pay for convenience, and for a tool that can elevate their waffle dish. To cater to everyone, this article has gone through a selection of waffle makers from various brands, each offering their own set of perks. Hopefully, you found this article useful in deciding on a waffle maker to purchase.