Best Tower Fan In Singapore To Beat the Heat In 2021
Choosing a Tower Fan in Singapore
Tower fans have become increasingly popular in Singapore, displaying superiority over the traditional standing fans in terms of aesthetics, functionalities and efficiency. New models are rolled out ever so frequently leading to choice paralysis, begging the question – what constitutes the best tower fan in Singapore?
Well, there is no one best option. The "best" tower fan is simply one that suits your needs and environment. To help you find the optimal choice, this article will bring you through the various considerations when choosing the tower fan that best complements your situation.
What Is A Tower Fan
Tower fans are vertical cooling systems with a tall and slim profile. The long vent spanning across the entire height of the fan allows the tower fan to disperse air over an extensive area as it oscillates.
Space Efficiency
Tower fans maximize the use of vertical space, making them extremely space efficient without compromising their ability to cool. This puts tower fans as the prime choice in places like Singapore especially, where apartments are vey much limited in size.
How Tower Fans Work
Housed in the pedestal of the tower fan, a hidden fan propels air up the vertical shaft of the tower. As the air travels upwards, air is guided through vents found on the sides of the tower, escaping as wind.
How to Choose a Tower Fan
Choosing a tower fan is not easy when you're spoilt for choice, and simply knowing how tower fans work is insufficient in picking a proper one for purchase. To assist you in deciding on the most suitable tower fan model based on your needs, we've gathered a list of criteria for you to consider.
1. Functions
Firstly, there are a couple of handy functions that you should look out for in a tower fan. We'll be covering the most relevant ones.
a) Air Purification
To start off, we'll be looking at the air purification function. Although Singapore is renowned for its clean environment and lush greenery amidst a bustling city, air pollution is still present where roads run. Air pollution is contributed by various other sources like construction sites, cigarette smoke and dust. Most prominent of all, Singapore experiences the dreaded haze season ever so often.
Air pollution is inescapable, causing much inconvenience especially if you or a family member suffers from allergies. In such cases, the air purification function can prove to be a valuable (or maybe even essential) feature to have in your tower fan. Therefore, the best tower fan in Singapore would have to have this vital air purification function.
b) Oscillation
Next, let's discuss the oscillation function. Oscillation helps ensure that a room is kept well ventilated.
Most tower fans are equipped with the ability to oscillate but some don't. Therefore, you should always ensure that this functionality is present especially when purchasing online.
For the more expensive variants, the best tower fans in Singapore are able to turn in a wider arc of up to 350 degrees, but that is way too excessive.
c) Timer
The last feature that you should be looking for in a tower fan is a basic timer. Some may find this feature redundant as Singapore has a hot and humid weather. They prefer having the tower fan run throughout the day even as they sleep.
However, having a timer can help preserve the lifespan of your tower fan while cutting electrical bills. The savings will compound over time, rewarding you in the long run.
Most tower fans are equipped with a timer, but the cheaper options may have a much shorter time limit.
On the other end of the spectrum, the more advanced tower fan models have customizable timer presets which can be rather convenient.
2. Noise
Moving on, let's look at the noise generated by different tower fans. Most modern models are generally quiet. Ideally, you'll want to get the quieter fan, all else being equal.
Do keep in mind that tower fans specializing in quiet cooling may cost an exorbitant amount of money though, so be careful and wise about it.
3. Performance
If you don't mind a bit of noise, you could opt for a more powerful fan at the expense of serenity. There will always be a trade-off between performance and quietness. Ultimately, it all boils down to your priorities.
To access the performance of a tower fan, you could look at the energy efficiency and strength of airflow.
4. Price
Unsurprisingly, the price of tower fans span across a wide spectrum, ranging from below $50 to a few hundred dollars. The price is determined mainly by the performance and variety of functions. If you're working with a tight budget, you should avoid redundant features like 'remote controlled', 'bladeless' and additional 'airflow settings'.
There are plenty of affordable options that can easily fulfil the basic requirements of a tower fan.
Now, with all the criteria laid out, we present to you our recommendations for each category.
Comparing Across Different Categories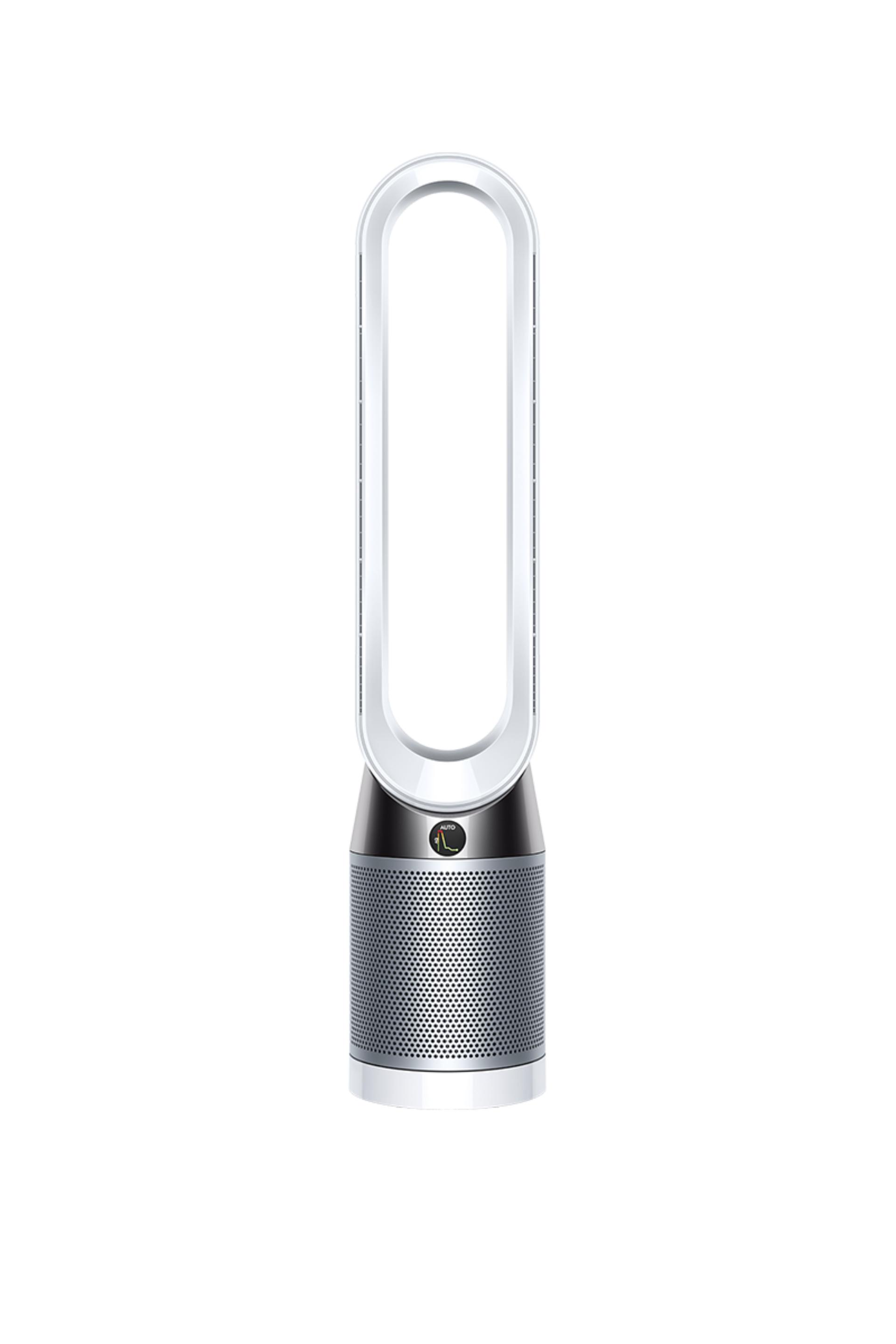 Price: $549.00
In terms of functionality, we recommend the Dyson Pure Cool™ Air Purifier Tower Fan TP04. This model is capable of capturing harmful pollutants as small as PM0.1, including bacteria and viruses. This is an ideal choice for the health conscious, albeit rather pricey.
However, considering the frequent occurrences of haze in Singapore and the pollution that comes with living in a city, one could consider this tower fan as a wise investment.
Features:
Detects and displays real time air quality
Activated carbon filter removes harmful gases
Glass HEPA filter captures pollutants, and allergens as small as PM0.1
Wide oscillation range of 350 degree
Bladeless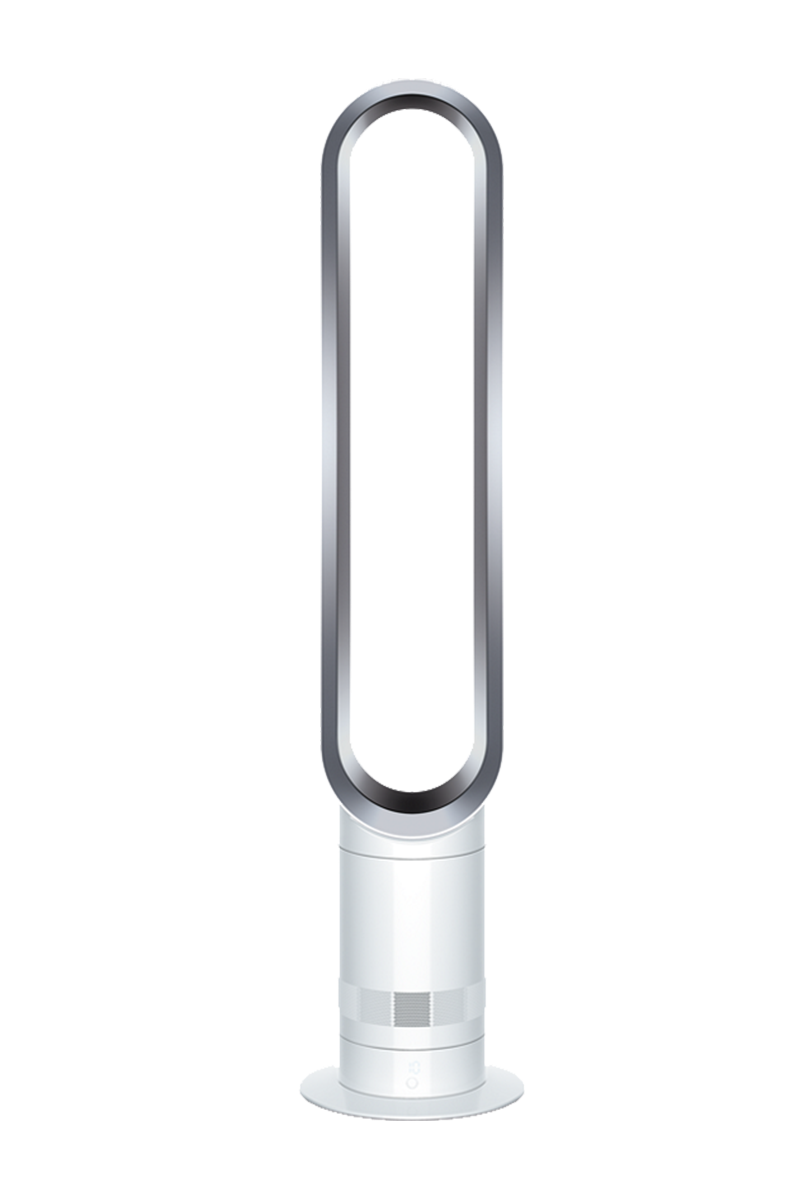 Price: $499
Performance wise, the Dyson Cool™ AM07 Tower Fan comes up top. It boasts of features like the Air Multiplier™ technology which "amplifies surrounding air, giving an uninterrupted stream of smooth airflow".
This bladeless fan also allows for hassle-free cleaning.
Features:
Air Multiplier™ technology
Bladeless
Sleep timer with customizable preset values
500L/S airflow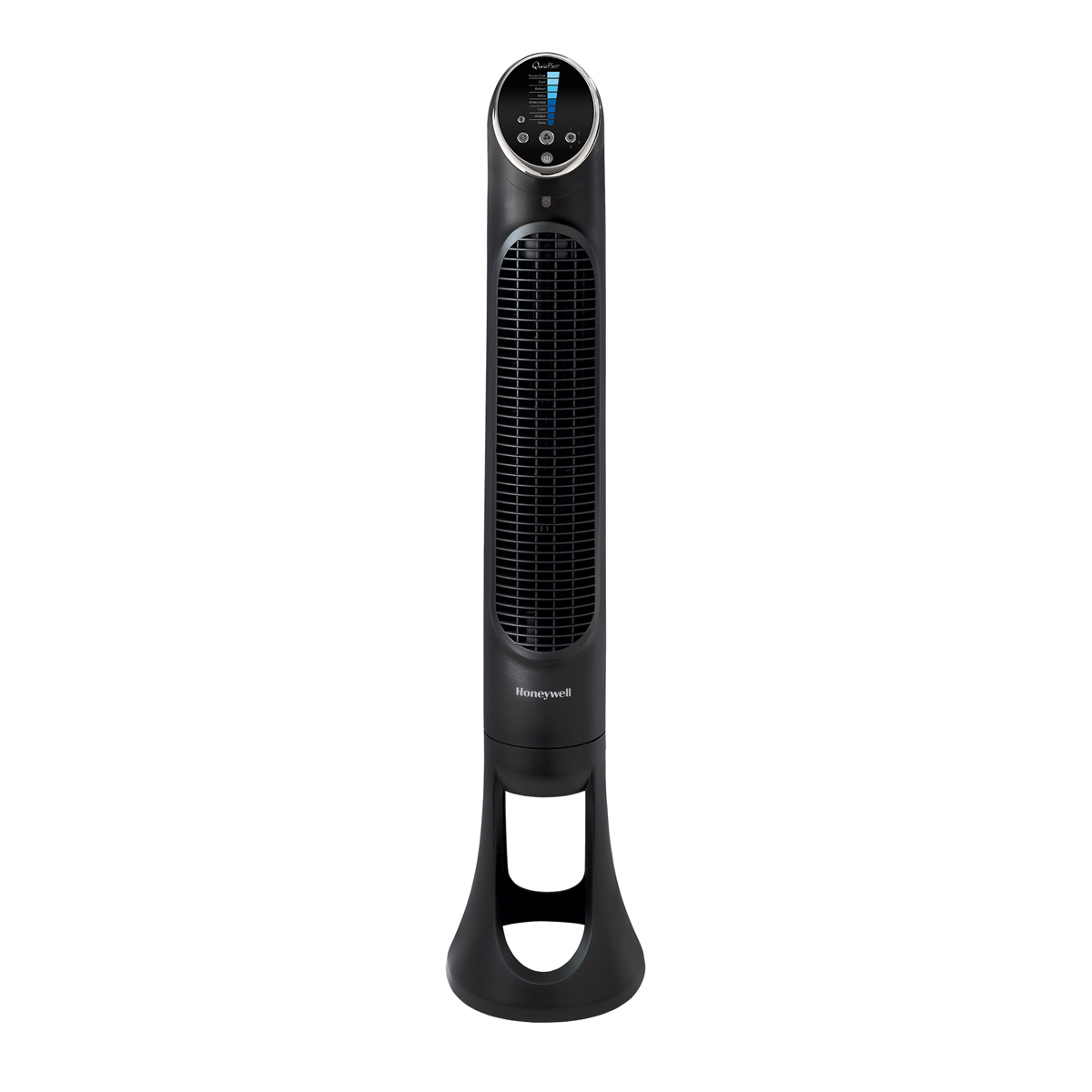 Price: $208.35
As the name suggests, this tower fan specializes in quiet cooling, providing wide air circulation without generating much noise. Some product reviews have even described the sound as a quiet breeze! The interface panel has dimmable lights as well, so we think that the Honeywell HYF290B Quietset is ideal for bedrooms if you do not wish to have your sleep disturbed.
Features:
8 Speed settings
Patented quiet set technology allows users the option to adjust their sound and cooling options
Price: $48.00
Those who are looking for a tower fan with a slightly more affordable price may want to consider the Mistral Tower Fan MFD300. This model offers basic functionality at a great price. This model is definitely value for money.
Features:
3 Speed Settings
Timer of up to 2 hours
Basic Oscillating Function
Conclusion
To conclude, the best tower fan you can get really depends on your environment and circumstances.
For Singaporeans, everyone is affected during the haze season as aforementioned. Additionally, if you're looking to buy a tower fan instead of a typical standing fan, I think it's safe to assume that you readers have a high spending power.
Final Verdict – Best Tower Fan In Singapore
All things considered, we think that the best tower fan in Singapore would be Dyson Pure Cool™ Air Purifier Tower Fan TP04.
The weather in Singapore is punishingly hot, and we all have to deal with air pollution. As a result, the air purifying, high performing tower fan is not a bad deal at all. Hope you found this article useful.