The market for gaming peripherals in Singapore has never been more competitive and big as it is today. Many homegrown local companies are big players in the industry and are some of the biggest names out there. For competitive gamers, a gaming monitor is an essential part of their gaming setup. With their many cutting edge features, gaming monitors elevate your game and give you a competitive edge on your opponents. Even if you are a casual gamer, there is simply no downside to you getting a gaming monitor. In this list, we will offer you a few suggestions for what we think is the best gaming monitor in Singapore. The list includes brands such as BenQ and Prism+ which are severely underrated & undervalued! These options can compete at the highest level of gaming monitors.
Every brand claims their gaming monitors are the best. However, if you are a gamer and feel overwhelmed by all the gaming monitors out there for you, fret not. We have done the hard work for you and compiled a list of what we think are the best gaming monitors in Singapore for you. To choose the best gaming monitor, we will be looking at a few key features every gaming monitor has to excel in:
Refresh Rate – the number of times the monitor updates with new images each second

Response Time – the time it takes for the monitor to shift from one colour to another

Display Resolution – the maximum number of pixels in each dimension, which determines how sharp and detailed the gaming monitor is
These features are all important but every gamer definitely has their own preferences, and so we will list a few gaming monitors that we like for you to make your own judgement as to what is the best gaming monitor in Singapore.
1. PRISM+ X315 PRO 32 Inch Gaming Monitor
First we have the X315 Pro gaming monitor from Singapore company Prism+. The X315 Pro is a top range gaming monitor and rates highly in every feature you may look at. It features a 1ms response time, meaning that the monitor updates every 1 millisecond. Furthermore, with a 165Hz refresh rate, your gameplay is guaranteed to be fluid and easy on your eyes. The 32 inch monitor has a WQHD (wide quad HD) resolution of 2560×1440, giving you lifelike crystal clear clarity. You may already be sold on this gaming monitor, but that is not all. Most impressively, the gaming monitor features 1500R Curvature, which we have never seen before in the Singapore gaming monitor market. In conclusion, the X315 Pro is a fantastic choice if you want a gaming monitor that makes games look beautiful. We definitely consider it a contender for the best gaming monitor in Singapore.
Click to buy Prism+ X315 Pro Gaming Monitor
2. ZOWIE XL2546K 24.5 Inch Gaming Monitor
Second, we have the XL2546K Esports Gaming Monitor from Zowie. The gaming monitor is the flagship model for Zowie's purely Esports minded gaming monitor range. It is designed to meet the demands of professional gamers and has proven itself at the highest levels of Esports. If you are a competitive gamer or an FPS player, then this is the perfect gaming monitor for you. It features a 240 Hz refresh rate with an insane 0.5 ms response time, which is sure to give you an edge over your opponents. Additionally, the gaming monitor further enhances adjustment flexibility, boasting a dynamic design that makes sure you can play comfortably. You may be wondering what else this gaming monitor has to offer. The gaming monitor features Zowie's trademark DyAc Technology, which reduces motion blur so that you can see and play better.
Click to buy Zowie XL2546K Gaming Monitor
3. BenQ EL2870U 4K HDR Gaming Monitor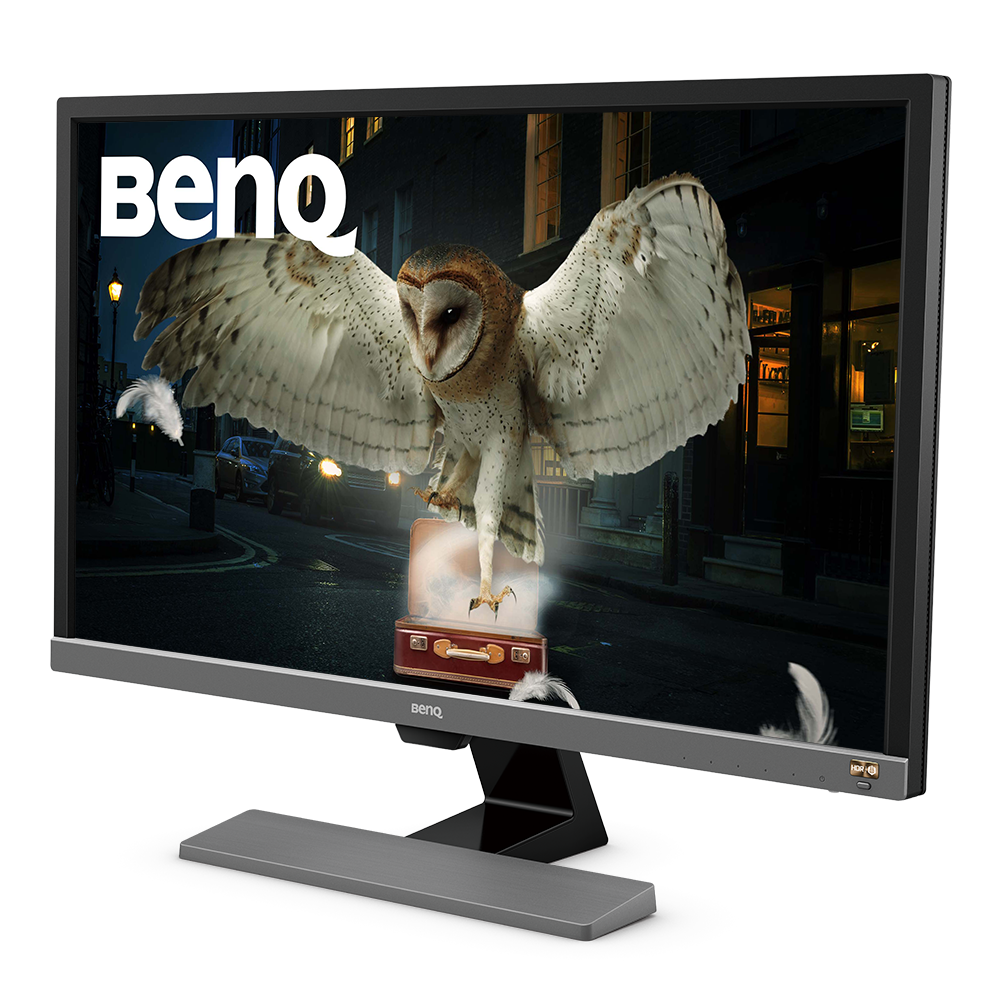 Third, we have the EL2870U gaming monitor from BenQ. This gaming monitor strives to make your gaming experience as immersive yet relaxing as possible. It features an industry standard 60Hz refresh rate and 1ms response time, which is nothing spectacular but more than enough if you are a casual gamer. However, where the gaming monitor shines is in its 4K ultra HD resolution with HDR Technology. At 4k, chances are that once you experience the true to life experience of 4K gaming, it is hard to accept anything less. The monitor also offers AMD FreeSync technology, which prevents screen tearing and ensures a fluid gameplay experience. Furthermore, it features BenQ eye-care technology such that you can enjoy your gaming marathons without straining your eyes. In conclusion, the gaming monitor is suitable for people who do not demand the fastest image in competitive games, but want the best colour and resolution.
Click to buy BenQ EL2870U Gaming Monitor
4. Samsung C49RG90S 49 Inch Curved Gaming Monitor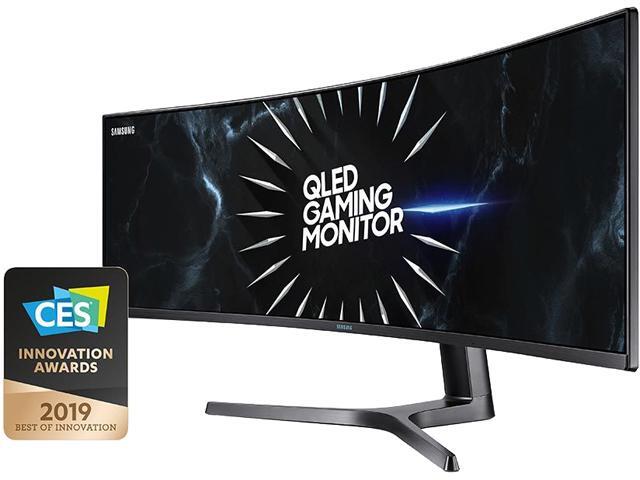 Fourth, we have the C49RG90S curved super ultra-wide QLED gaming monitor from Samsung. The C49RG90S is not your standard gaming monitor, as seen in how it won the CES innovation awards for best innovation for its unique concept. It gives you an expansive, true to life gaming world with a 32:9 ultra wide screen with up to 5120 x 1440 resolution. An unparalleled gaming experience, this level of immersion can only otherwise be reached with the use of multiple monitors. To further add to the immersion, the 49 inch screen curves around your field of view, fully placing you in the world of whatever game you are playing. On top of all these cutting edge features, the gaming monitor also offers a 120Hz refresh rate and 4ms response time. This means you can still be competitive in your gaming while enjoying the phenomenal immersion the monitor provides.
Click to buy Samsung C49RG90S Gaming Monitor
In conclusion, we would like to reiterate that every gamer has their own needs and which monitor is the best gaming monitor in Singapore is entirely up to your preference and style of gaming. No matter what type of gamer you are, casual or competitive, this list of the best gaming monitors will definitely help you in your decision-making if you are looking to buy one for your gaming set up.